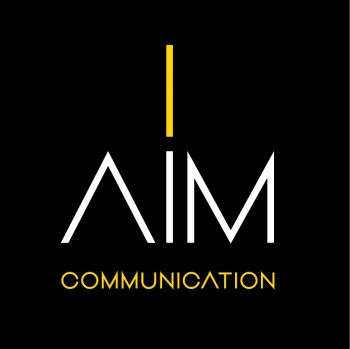 AIM Group International, a company specialised in congresses, events and communication with 60 years' experience, today announced the establishment of AIM Communication – an Open Innovation Network. This new company is dedicated to communication, brand activation and digital technology.
The Board of Directors of AIM Communication is comprised of Patrizia Semprebene Buongiorno (President), Gianluca Scavo (CEO) and Nicola Sciumè (Managing Director). AIM Communication's aim is to define, implement and execute communication strategies and tools that are relevant to the changing market in a first digital world. The company's mission explains it all: "We craft experiences for your business growth".
"The pace of change is accelerating, in every business, and in particular in meetings, events and communication", explains Patrizia Semprebene Buongiorno, president of AIM Communication. "To be at the forefront of the industry, we must be able to predict the future, adapt and rapidly evolve. If we get this right, we are then in a position to be relevant to our clients and deliver value added services. So we decided to embrace a new challenge and create a company dedicated to foster innovation and lead digital transformation
AIM Communication will support companies and associations to grow by enabling them to craft the best possible experiences for their business, leveraging disruptive technologies. The suite of strategy, marketing, technology and digital services covers four core areas:
Research and Design – from format creation to technology analysis and scenario planning, to the event strategy and design of the customer journey or digital service design.
Define and Develop – community management, social media, digital production (+UX/UI), content curation and distribution, tech and cloud applications, AI opportunities, platform development, etc.
Deliver and Reach – advertising and communication plans, web marketing, live experience execution, big events and on demand event organisation, PR & media relations, reputation and crisis management.
Measure and Optimise – data analysis, business intelligence, insight generation, performance tracking and reporting.
"We believe that the digital acceleration we have experienced over the last few months is a big opportunity – says Nicola Sciumè, managing director AIM Communication –. Combining the long standing presence and expertise of AIM Group with excellence in innovation, across a broad number of areas will mean that we are best placed  to face our future and the development of the Group, with enthusiasm and determination ".
AIM Communication is a hub which gathers excellence from the market, integrating the best companies in the field of digital and non-digital communication. AIM Communication delivers a rich and diversified offering taking advantage of the highly-specialised skills provided by: the Vangogh communication agency – already a part of AIM Group; Fandango Club, a group specialised in event format creation, live communication, broadcasting and digital branded entertainment; Nautes, a digital design company, founded as an innovative university spin-off; and Gas Communication, a communications agency specialised in digital PR & media relations.
"We scouted the market to find the best companies offering integrated and complementary solutions. We established a win-win partnership creating an unprecedented network of creative companies, individuals and experts. We are so proud of what we achieved" declares Gianluca Scavo, CEO AIM Communication. "Our long-term vision is to further expand the company by adding strategic partnerships with other companies and professionals. This expansion of like-minded creative companies and experts in their field will enable AIM Communication to be more effective, to stand out from the market and evolve according to client needs and business opportunities".
"AIM Communication will operate as a start-up with the goal of stimulating digital transformation, acting as an incubator of new business ideas, with a strategic, integrated approach. The current international crisis didn't stop our plans, on the contrary it accelerated them. In hard times, you must be more determined and focused than ever. Every day, we must free our imagination, leave our comfort zone and our well-established procedures, visions and job roles; we must re-invent our profession with creativity and courage" concludes Patrizia Semprebene Buongiorno.
www.aimcommunication.eu